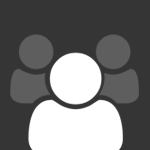 About This Club
I will post some erotic fiction (non copyrighted) and invite others to do the same and to post pictures that line up with the stories.
---
What's new in this club

I too would like to read it Tanya.

Where can I find your story Tanya? I'd love to read it.

Introduction: I'm into BDSM, as a switch (I play both sides of the fence). I'm also a transexual girl, plus I'm bisexual as to my interests. I wrote a BSDM Oral Skills Trainee story because it'd be hot if that were my own sexual submissive being trained as such (though I wrote this story as if the owner were a male, which I'm not) -- or if I were the girl being trained. I wrote this story as if it were directed at the trainee. As did Pauline Reage in the "Story of O" I avoid intense terminology, within reason, and yet I hope you consider this intense and arousing. And, if you're wondering what it'd be like to spend private time with me, then ... good news. I'm also a service provider, in the Vancouver area. If you like your sex bland and pleasant, you probably won't like my story. The full text is more than 17000 characters and I have to shorten it to 1000 characters long per post. If you're ready for the story, one installment at a time, please ask for it. .Tanya

Story deleted. I'm unsure of the legality of posting erotic Literature.