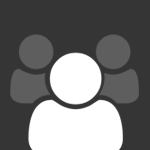 About This Club
This group is to give ideas to the ladies about what types of poses you would like to see in their albums.
---
What's new in this club

Wear a big hat like this...

Raising a wine glass. Elbows out to theh side at shoulder height, fingers extended over mouth or eyes, thumbs up. Yeah, flowers are great.

Pictures can be take while the lady is reading a book or magazine !

Face behind a flower bouquet, like you are smelling them. Not quite like I expect but you get the idea !

I would like to give ideas to the lady that wants to remain anonymous or is a little shy in front of the camera. Please help them take great pictures by giving ways to take those great shots.

Other than your beautiful pictures with the open black mesh, Sexy see through red neglige showing a women's fripples and barely covering her butt cheeks . Thanks , Squid

Not necessarily a pose in the boudoir but I find really hot are the outdoor pictures. A picture of a woman licking or sucking on a popsicle or even licking the ice cream dripping off a cone....very nice. Also playing with a garden hose and getting wet also makes a great picture in an album ! Just some thoughts...

Very nice girl keep it up! Looking forward to seeing more!!

I have another type of picture that is great to see and that is the silhouette, and sometime to achieve this the lady can stand behind a shear curtain and that way we can see the full view of her body while keeping anonymous.

Any position where it can portray a sexual act(not too graphic) that a gentlemen would like to see a lady in. For instance, on all four with bum well shown from the side or the back. Another would be squatting like you are doing a work out. Any pictures that looks like you are about to move is a lot better then the stand still look, IMO.

Thanks for adding some just trying to get some creative ideas going for the ladies :) . I will have to do some shower shots :).

Something I find very hot and sexy are pictures of ladies having a hot drink(coffee, tea, hot chocolate etc...) and also pictures in the shower or in a bath are also very sexy.

Thanks for the invite Karma and also to let me explain and show what I like to see all the sexy ladies from Lyla show us in their pictures. I'm a fan of the shear clothing pose and those that you are wearing are very fine Karma.

So ladies and gents....what would you like to see in the ladies albums?...i started by posting some of my own photos just to get it started.....so let the posting begin....