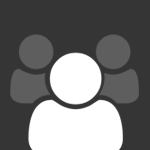 About This Club
This is for all the men, and women who are fans of the big beautiful woman here on this site! I welcome you to post, and keep coming back!
---
What's new in this club

I love this lady, a little mature and a lot sexy

This has to be one of my favourite mature BBW. Absolutely love her

I'm The Sublime Sara and I'm visiting Ottawa from July 5th to 7th. I'm 5 foot 3 inches tall with pale skin, blue eyes, and black hair. I have natural 38J breasts and 54" ass. I'm offering 1-on-1 sessions as well as duos with my girlfriend, Carmela (http://www.carmelagrande.com) To see my rates, more photos and info, go to: thesublimesara.escortbook.com Contact Info: Text Only please 647 697 5735 Email:

[email protected]

morning! Im in Kingston Ontario and looking for a hot, bbw who would be interested in playing with me :) bbws are a huge turn on for me and I love feeling their curves, tasting their bodies and just enjoying each other company :).. Im a fun guy who is looking for that fun lovely gal! if you are her, reply back to this thread or pm me and hopefully we can meet! chat soon xo

so glad there are groups like this :)

You would probably absolutely adore me - take a peak and tell me what you think xo Toodles, Aria

https://www.pornhub.com/photo/182732591I don't know who she is but she is one of the sexiest woman I have seen in a long time.