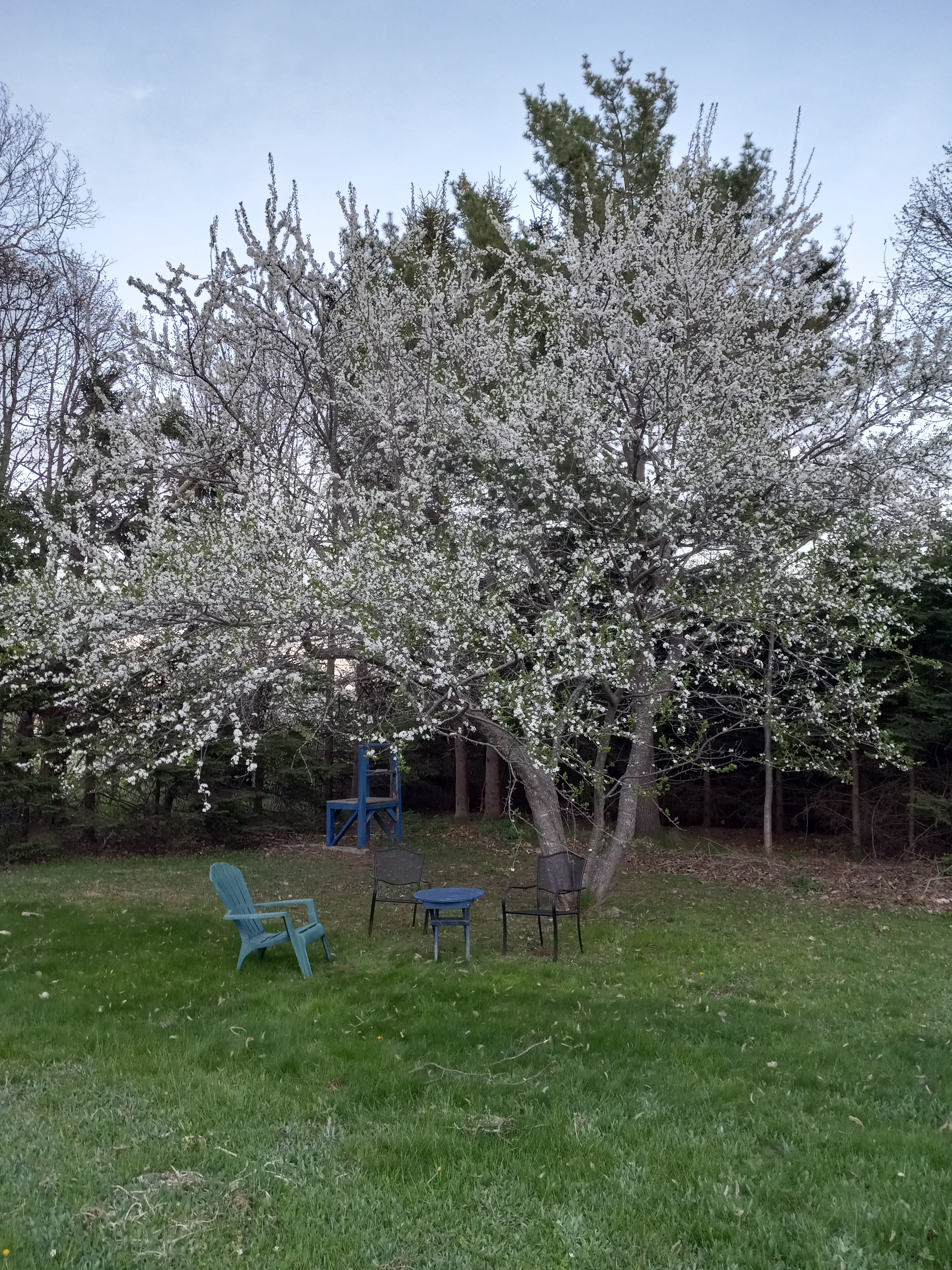 pepperjack
General Member
Content Count

124

Joined

Last visited

Days Won

1
Community Reputation
1728
Excellent
I noticed that Ashley French is here Nov 29-Dec 1 or 2. YFL notes that Ashley is well-reviewed, so I went searching on LYLA Nova Scotia to find out more, as the YFL ladies often come to PEI following a Halifax tour. Sure enough, there was a review thread with many nice things to say about Ashley. Here is the link: I don't think she has been here to PEI before. I have booked, based on the above reviews, and am looking forward to seeing her. But, naturally, for fine ladies to make the trip here (a long bus ride from Halifax) a warm Island welcome will make it worth their while.

Nikki Boudreauxxx dropped into Charlottetown this weekend, and I had the pleasure of a visit with her. Though she has not visited us before, I would say this was not a TOFTT situation, as she already has good reviews on Nova Scotia LYLA. I was greeted at the door with warm hugs and kisses--it seemed we already knew each other--and surely we did, through the fun, friendly, and playful exchange of emails that we had already had. Email is by far the best communication method with her. For introduction sake, Nikki asks a gent to tell her a bit about himself, what his likes and dislikes are; and i find that this sets a nice tone, and initiates the anticipation for a tryst that follows a few days later. Yes, it is true that, like other top providers, Nikki asks for booking in advance, and, given the foregoing, it makes good and fun sense, even apart from helping a lovely lady navigate the logistical components of The Big Date. Through the booking exchange, and into the physical greeting, this gent found Nikki to be kind, empathetic, caring, and totally engaged with her partner. The other great element of Nikki's communication skills is that in your time with her, she is continuously curious about what you would like, and clear about what she likes. I quite like this approach, and it warms me again just thinking about our time together, and putting it into writing. I can also hint that she has a lovely pair of hands, and surely knows well how to engage them. Nikki is from out of province, but is entertaining the idea of making future stops here; of course, if we make it worth her while. I enjoyed our time together--she has good skills to complement all of the aforementioned traits, and is definitely a lovely woman worth spending time with. I opted for the 90 minute tryst, and appreciated that much opportunity to enjoy her company.

3

I have seen Stacy on a number of occasions. Sweet and gentle, capable and kind. Book with confidence

I have been a big fan of sweet Berlin Moss for some time now. I consider her to be an elite companion. She is self-aware, too, as everything she says about herself in her LYLA ad is accurate. Irrespective of one's mood du jour, once Berlin enters the room--or you enter hers--you cannot help but be lifted by her kind and sunny demeanour. Though she hints at her looks in her ad, being of humble nature, she doesn't say that she is a knockout--but I will happily say so. Berlin does say that you will have her undivided attention when you meet, and this is one thing I really like about her. She does not say that her erotic skillset is off the charts, but I am very pleased to report that they indeed are. She seems to possess an endless wardrobe of colourful, attractive, and sexy lingerie, and I doubt that, even having seen her for 5 years, that I have seen the half of her lovely outfits. Booking with Berlin is straightforward, and she is particularly attentive to her emails. Texting is also swiftly attended to on the day of your encounter. Do go see her, if you have the chance. I expect you will be so very glad that you did. https://www.lyla.ch/topic/204402-sunday-availability-in-halifax-✨/

I had the sweet opportunity to see Stephanie Mystique--one that I always look forward to having. Stephanie greets her visitor with the warmest of big hugs, and a kiss or 3. She has on the prettiest of summer dresses, and is a knockout look, made up just so, and with a warm smile for her visitor. A brief re-acquant-us chat follows, before she joins her visitor in the shower. While it is true that the two of us do get clean, that almost seems incidental to the wet fun that happens. This is followed up by a very good massage from Stephanie, who is well trained in the massage arts. Her visitor has made a small request for the massage, and Stephanie responds playfully and beautifully. The third act of this play, of course, takes place in the bedroom, and I can say this much: Stephanie is the complete lover; responsive, capable, eager to please, and quite happy to be completely pleased herself. I had booked a 90 minute session with sweet Stephanie, well in advance, and I highly recommend following that process and at least that much time, for the most pleasure and relaxation. Do keep an eye out for her ad on this platform, as she comes to the Island regularly. She is a Can't Miss Experience for this gent.

https://www.lyla.ch/forum/204-new-brunswick-recommendations/?do=add#

You are arriving home from a 4 week trip, and can't wait to see your girlfriend, with whom you have a terrific connection. She feels the same for you. That is how the playfulness begins when being greeted by the lovely Petra, and ushered into her playroom. You are clasped in a warm embrace, exchanging a soft kiss, then many, and the bag you have in your hand is welded into that embrace, as nothing should stop and interrupt you and your gal in this moment. And this is the magic that Petra creates for the duration of your sweet time with her. I had been waiting for the opportunity to see her; then the pandemic hit. Now I see her ad posted on Leo, and I have a weekend opportunity, before she retires from the profession at the end of August. Luckily for me, she says, she has an opening on the day and time requested. I agree readily with her--yes, that is lucky for me. Connecting with Petra is easy and fun, if a gent is clear about what he wants, and has read and understood her ad. Petra sends a link to her website, and asks the gent to carefully read her cancellation policy. He does, and responds in agreement to it. She is very organized--love it when that is the case--oh, this should be good, he thinks. And so very fine it was. Do take the opportunity, if you can, to see her. It will not come around again. Her appointment is a minimum of 90 minutes, and the time with her flows sweeetly.

It was with great anticipation that I stopped by to see Amarra today. I had seen sparkling reviews of her, and truly, the lady herself sparkles, with a warm smile, enchanting giggle, and a dry wit. That is how it all begins, but, of course, there is much more. I was enchanted by Amarra's friendly demeanour even while exchanging initial texts with her. Booking with her is clear and unambiguous. I was met at the door by a petite lady, and it was not long before I was exchanging caresses with this sweet lady. Oh my, she has the softest skin. There was no hesitation for either partner, as Amarra is comfortable in her own skin, and happy to extend such comfort to her visitor. She possesses a fine and delightful skillset, with an ability to communicate and please well advanced for her years. I can say without reservation that Amarra is well worth a visit.

Disagree. Orpheo has done a useful service in elucidating just what the data on fakery looks like, and some of the things to watch for. I thank him/her for their contribution. That is helpful and appreciated. I am also in a small--even smaller market. LYLA is much preferred, and not much else is available, but sometimes there is zero activity on LYLA as well. Then we are back to combing through LL, with extreme caution.

@ Beresford, almostoldguy, StephanieMystique, thanks for being supportive community members and helping out in the conversation. I did pm RippedChampion and encouraged him to contact Cindy via her email, which I left with him. I also had a cancelled appointment with Cindy due to her leg injury, and I have contacted Cindy, and we have rescheduled. I concur with beresford and almostoldguy that we are fortunate to have Stephanie and Cindy visit, and I am delighted to be seeing both this summer. It was Stephanie who introduced me to the importance of a deposit for highly recommended touring ladies, and I am happy to give it.

I had the delightful opportunity to meet Jessica French today. I say delightful, because I found Jessica to be just that. She is sweet, kind, a bit reserved, yet with a passionate side that she reveals with a little gentle coaxing. This latter is key, and Jessica will prompt her visitor to be gentle with her. When that is accomplished the rewards are significant. Her soft touch inspires a gentleman to return the same. Jessica freely admitted to enjoying endless soft caresses, and this fellow was only too happy to supply same. She has lovely, soft skin, which seems to invite one's touch. She is pleasant to talk to, and appreciates the kinder approach of Islanders. She is just here through Thursday this time, so do go see, I say. You may enjoy the opportunity very much, as I did, and hope for a return visit from her. As always, booking with Your French Lady is easy and clear. Be sure to follow up before 10 A.M. the morning of your visit, if you book the previous evening. For requlars, the new link is not difficult to navigate, and gives you more booking time flexibility.

YFL's new number worked for me

When Stephanie Mystique or CindyCindy tour here, which is often, do go see. Both do Nuru and regular massage, both offer an accompanied shower--great fun and relaxation.

@ Jreal, Normally this sort of discussion is reserved for other sections on here, but since your response also comes up when Jade includes the recommendation in her ad, I felt it appropriate to respond. Jade has another profession that requires much interaction with the public. To protect her privacy she uses pictures not of her. Thus, the busty gal with the impossibly thin waist in her ads is not her. I make no commentary or judgement--this is just for clarification. Jade is real, and an attractive woman, that I can assure you. Your other question is with respect to a provider with an ad in Charlottetown and Moncton for the same day. This is a common enough practice, where a checkout time late morning/early afternoon may allow for appointment(s) in Charlottetown, and a late afternoon/evening appointment(s) after check-in in Moncton. It also gives a lady an option if responses are not coming in in Charlottetown.