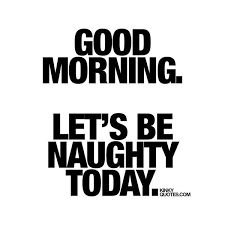 Neil young
General Member
Content Count

47

Joined

Last visited
Community Reputation
62
Excellent
SweetLips gives a fantastic Swedish massage with a happy ending.

Pregnant women are beautiful, no doubt many men have desires to be with an expectant mother. It is disconcerting the number of things that could go wrong if one were to provide services during pregnancy though. Be careful!

If a man can't approach you with the respect you deserve, they should get what is coming to them. I am well informed on the BS that SPs put up with and all of you deserve a metal for what you go through.

Depends on what you are looking for. Lots of young girls who are available and a couple mature ladies. Personally, I am a fan of Sweetlips. If you treat her with respect, she is the sweetest.

Personally, The point of discretion comes to mind. I know one particular sp hounds her clients ( my pal being one of them). I find this completely unprofessional. For my sp and I, she respects my privacy. It is up to me to contact her for appointments. Despite having seen her for over a yr, the boundaries are clear: I do not needlessly contact her and she never contacts me. That fact doesn't lessen our connection, or mean we haven't developed a report; but it does mean we each know the parameters of the arrangement.

Great questions. Stigma, I think, would lessen if it were decriminalized ( look at pot for example - as to how something can go from taboo to socially celebrated). I agree that some sp are just like therapy, mine is definitely one of them. Laughs, good music, great sex without complications. The great thing about some sp is they provide the GFE without the drama associated with an actual relationship. Personally, I am not bashful about my playing; I even suggest it to my single pals!

I say, do what your little heart desires. Your life choices should not be based on clientele.

Great topic! As a middle-aged man, I remember being a youngin and thinking porn was like a how-to- video. As I have aged , and gained experience, I know better! Some dudes like to be rough with sp, agreed upon or not, as though hurting a women is the turn on. I think a sp really needs to put the restrictions on the table from the get go and hopefully, weed out gents that are all but gentlemen.

She is active 😍 Runs off regulars and only posts every so often.

I do not think ya need to be hot over your massage chick. Just a massage man. You will be face down lol

Great that you were honest & that she was honest with you. SP are human. Have off days. Fact she didn't seem to care when you said you'd not be back sucks man, maybe horny men are a dime a dozen to her. I don't jump around. Too many let downs. Found me a gem. Keep looking, treasures are out there!

Sweetlips. Cuvy & Intelligent.

Thanks for the info. Signed and shared.